" Need To Sell Your House Fast For Cash in Utah ?"
We Buy Houses For Cash
If you are asking yourself, "How do I sell my house fast Utah ?", it is extremely important that you find someone who can buy your house fast or with a fair cash offer. We are cash Utah house buyers & we don't charge any extra fees or commissions. Using traditional ways to "Sell your House Fast Utah" can really be time-consuming. Regardless of the reason or your current circumstances, you should be able to sell your home fast in Utah. Fast Home Offer Utah is a local real estate solutions company based in the Wasatch Front. We buy houses in Utah, we can help you in any situation.
Sell your home to us, fast and easy. We give you the easiest way to say goodbye to your old house and buy a new one. You won't want to refuse our fair cash offer. No inspections or maintenance are necessary when you sell your property to us. Avoid the hassles and costs of using a realtor. Our offer amount is to purchase your property "as is" with no obligation to accept.
Here are the benefits of a fees and commission-free experience with our services. By choosing us, you'll access a hassle-free and obligation-free process. There are no hidden charges, just transparent, cost-free assistance. 100% Sure.
We are #1 Company That Buy Houses for Cash in Utah
Are you moving to a different place? Is your home in the pre-foreclosure phase? Are you getting divorced? Did you inherit an unwanted house and don't know what to do about it? Fortunately, or unfortunately, life pushes us in different directions. During a divorce, a house can become a burden when both parties cannot decide about the future. Instead of spending thousands of dollars on attorney fees, it is best to sell the home for a fair cash price and split the proceeds.
If you are thinking, "I want to sell house fast Salt Lake City Utah"? We buy houses in Salt Lake City Utah – any condition Call us today: 801-823-2470
At Fast Home Offer Utah, we work with individual sellers and help them come out of a problematic situation. Whether the issue is personal or financial, we want to help you. We cannot heal personal matters, but we can take away the stress. We can assist you when the traditional approach fails. It's life.
The unexpected happens. Whatever the challenge is, we want to ensure that your transition is a smooth one. You're not alone, either. Thousands of people in the country want to sell their home fast every year. They want to move on with their lives and don't want to sell their house the traditional way.
"Fast Home Offer Utah made our house selling process a breeze. Their team was professional, efficient, and truly committed to our satisfaction. They offered a fair price and closed the deal swiftly. It was a stress-free experience, and we highly recommend their outstanding service to anyone looking to sell their Utah home quickly."
Christopher
We Buy Houses Utah In ANY Situation
Fast Closing Is Available – As Little As 7 Days
We are a house buying company that offers the best deals. We have a team of professionals who are experienced in the real estate industry. We will work with you to get the best price for your home. We are committed to providing the best service possible.
If you have inherited a property or unwanted rental you need to quick house sale Utah is just the thing for you. We pay cash for houses, serving families and individuals throughout the state of Utah. Our process is fast and straightforward, helping you get out of this house and into the home you want.
As a cash home buyers, we can complete the transaction on a day of your choosing. Do you want to close in 2 weeks? You got it! Keep your business local by selling your house for cash to a local home buying company: no commission or inspection fees, just cash for houses.
If are you facing any situation given below.. . ..just contact us right now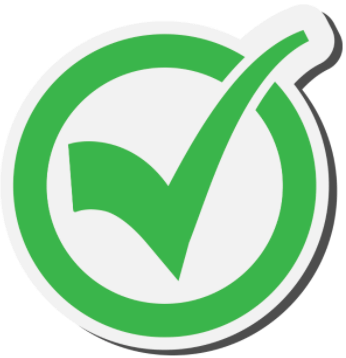 Avoiding Foreclosure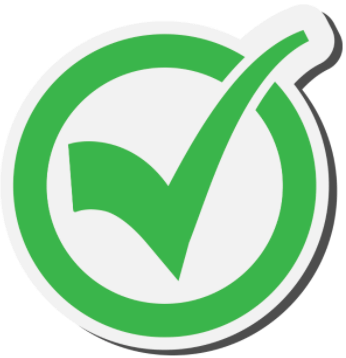 Mold, Water, Fire Damage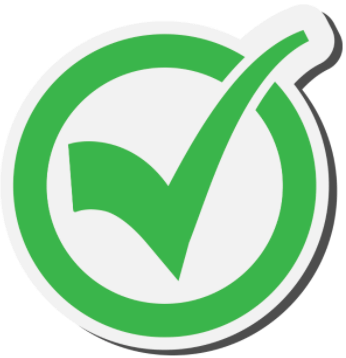 Elderly In Need Of Assisted Living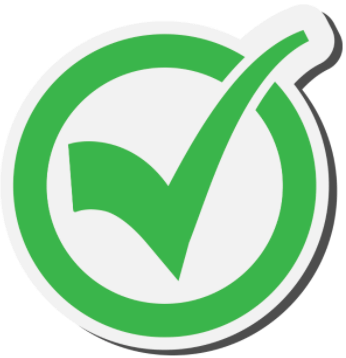 Extensive Repairs Needed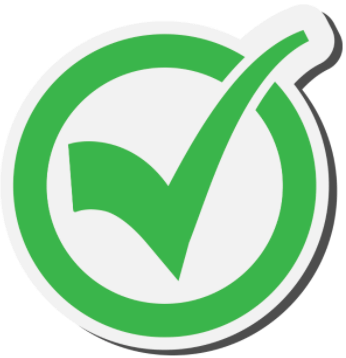 Sell Old House To Buy A New Place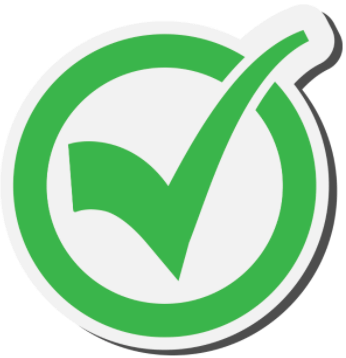 Sell Your House Without Listing It
How Do We Buy Houses For Cash Utah?
Sell Your House Fast In 3 Simple Steps
Contact Us
Just Fill out the form and get your cash offer fast.
Get Your Cash Offer
We buy AS-IS, No need to make any repair
Get Your Cash!
Choose your closing date and get cash for your home!
We Work For Three Easy Step's
The first step is to submit this form. It asks for some necessary information. Our team member will review the information and will contact you shortly to schedule a property tour.
We'll meet you and go over all of your options. Fast Home Offer Utah is not just interested in buying your home. Our firm will educate you about all your options. If listing a home on the MLS is your best option, we will recommend a realtor so you can sell your West Jordan house on the retail market. We understand that selling a home can be a long and exhausting process. If selling your home as-is is the best choice for your situation, we will gladly buy your house for a cash price.
We Buy Houses in Utah as-is. You don't have to worry about repairs. We will close on your timeline and at a convenient location. You can choose the closing date, but if you want to sell a house fast, we can buy your home in as little as 5 days. On the 5th day, you'll have cash in your hands.
---
Or give us a call at 801-648-7942 to chat with us over the phone
No Realtors Fees, No Repairs, No Closing Costs
Want to Sell Your House Without a Realtor in Utah?
There's no need to hire a realtor when you're ready to sell your Utah house. You can save a significant amount of money by taking on the role of selling your own home. We take out the middleman when we sell your house to us. So there are no additional fees and no hassle.
Selling your house without a realtor in Utah is a viable option, and Fast Home Offer Utah is here to guide you through out the process. There's no need to hire a real estate agent when you can partner with us to save more money in your bank balance. Our experienced team understands the complexities of the real estate market and can help you navigate it efficiently. We provide expert advice, market insights, and a straightforward approach to selling your Utah property. By choosing Fast Home Offer Utah, you can avoid hefty commissions and fees, allowing you to retain more of your hard-earned money from the sale of your house.
"Fast Home Offer Utah truly eased my worries about selling my house. Their dedicated team ensured I got the best deal, addressing all my concerns. The process was swift and stress-free. I highly recommend them to anyone seeking a worry-free home selling experience. Top-notch service!"
Joseph
---
Want To Sell Your House Fast In Utah For Cash?
We will buy your house as is for cash. Sell your house without making any reparis. Schedule in a strategy session below.
Or give us a call at 801-648-7942 to chat with us over the phone
---
Sell My House For Cash Utah
No Need To Clean Or Make Repairs!
A Quick Way To Sell Your House In Utah
Prior to Closing, a Cash Advance
Need some fast cash? You're in right place! We can help you close your loan fast without any additional charge and perhaps even advance some money for you, with no obligation to use this money.
Professional & Compassionate Team
At our company, we have a team of experts who can help you determine the right time to sell, set the right price, and market your home to buyers. We'll work with you every step of the way to ensure a smooth sale.
We Specialize in Buying Inherited Properties
We specialize in buying inherited properties. Whether you're looking to sell your home or keep it in the family, we can help. We understand the unique challenges that come with dealing with an inheritance, and we're here to help you through the process.
Nothing Needs to be Repaired or Cleaned
We buy houses as is. This means that you don't have to repair or clean anything before you sell your house to us. We will take care of everything for you. All you need to do is contact us and let us know when you're ready to sell.
Closing Date That Are YOU Choice
You can choose to have a closing date that is convenient for you. You don't have to wait for the buyer to be ready; you can close on your own schedule. This is a great way to control the process and make sure everything goes smoothly.
We Can Help You Move & Find a New Home
We know that moving can be a pain, which is why we're here to help. We have a wide range of services that can help make your move as smooth as possible.
---
We'll Do Our Very Best To Bring You An Offer That Works.
---
Sell Your House And Walk Away
Many people put their homes on the market without considering what their real estate needs are. As a result, they end up taking a big loss on the sale, or their home languishes on the market for months without any offers. Don't let this happen to you! With us you no need to worry about any process, you can take your time and make a deal, that will close within a week. You can choose closing date which is good for you. You'll be much more likely to get the best possible price for your home.
However, the conventional selling approach is both costly and time-consuming. A traditional sale means you'd need to prepare the house, get it market-ready, enhance the curb appeal, improve the interior, make the necessary repairs. Preparing the home alone can take several weeks, and you'll need to spend hundreds to thousands of dollars. It's going to be cash out-of-your pocket and getting a return on investment is not guaranteed.
We take pride in providing flexible & innovative solutions. If you want to sell your house fast West Jordan, that's fine. We can buy your West Jordan home as-is. if you need to sell my house fast Sandy or sell my house fast Provo ? we are ready to buy your houses. If you are planning on selling your house in six months or later, that is also perfectly fine. We respect your decisions, and we aim to help you. Our logistics partners are available in case you need help with moving. We'll help you move everything you want to keep, and you can leave whatever you do want and we'll take care of cleaning it out.
We Can Buy Your Utah House Any Time, Any Situation
At Fast Home Offer Utah, we're a company that buys houses directly from sellers. We're here to help you sell your Utah home fast, and for a fair price. We'll work with you to come up with a solution that meets your needs.
---
Need to Sell a Damaged Home?
Tired of Dealing With Bad Tenants?
Want to Avoid Foreclosure? Have Liens?
Job Loss? Owe Liens?
Need to Sell an Inherited Property?
Need to Move to Assisted Living Facility?
Relocating? Downsizing? Vacant House?
---
So How Do I Sell My Home For Cash In Utah?
Imagine not worrying about repairs, cleaning, open houses, closing costs, or real estate agent commissions. Sell your house to Fast Home Offer Utah is your quickest and easiest solution.
There's an easier way. Receive a cash offer and be done!
Or give us a call at 801-648-7942 to chat with us over the phone
Utah Home Owner Frequently Asked Questions
Does A Cash Buyer Provide A Faster Selling Process?
The answer is yes, a cash buyer can indeed expedite the selling process, offering a swifter and smoother transaction for homeowners. Unlike traditional buyers who rely on mortgages, cash buyers have the funds readily available, eliminating the need for time-consuming loan approvals and potential setbacks. This speed translates into quicker closings, which can be a significant advantage for sellers in urgent situations or those looking to avoid prolonged uncertainty. Additionally, cash buyers often simplify the negotiation process, as they're less likely to request extensive repairs or contingencies. Overall, opting for a cash buyer can provide sellers with the advantage of a faster and more hassle-free home-selling experience.
Do Cash Buyers Pay All Fees Including Closing Costs?
Cash buyers typically cover most closing costs, streamlining the home-selling process for both parties. Their ability to pay for the property upfront eliminates the need for financing-related fees that burden traditional transactions. While specific arrangements may vary, cash buyers often bear expenses like title insurance, escrow fees, and property taxes. This can be an attractive proposition for sellers, reducing their financial responsibilities and simplifying the closing process.
However, it's essential to negotiate and clarify the terms with the cash buyer to ensure a mutually beneficial agreement. Overall, the willingness of cash buyers to absorb many costs can make the selling experience more convenient and efficient.
Are Cash for Homes Companies Legitimate?
Cash for homes companies can be legitimate and offer valuable solutions for homeowners. Reputable companies operate within the bounds of the law, providing a quick and hassle-free way to sell a property. They offer a fair market price, often in cash, and can close deals swiftly, making them suitable for sellers in need of urgent sales or those seeking convenience. However, like any industry, there are some unscrupulous operators, so it's crucial to research and choose a trusted, well-reviewed company. When dealing with legitimate cash for homes businesses, sellers can benefit from a reliable, efficient, and stress-free home-selling experience.
Does A Cash Buyer Provide A Faster Selling Process?
Opting for a cash buyer unquestionably expedites the selling process, offering homeowners an efficient and smooth transaction. Unlike traditional buyers who rely on mortgage approvals, cash buyers have readily available funds, eliminating the often time-consuming financing hurdles. This advantage translates into faster closings, making it an appealing option for those eager to sell promptly or avoid prolonged uncertainty. Furthermore, cash buyers typically simplify negotiations, as they're less likely to request extensive repairs or impose contingencies. In sum, choosing a cash buyer not only accelerates the home-selling process but also minimizes stress, offering sellers a quick and hassle-free path to closing the deal.
Why Are Cash Home Buyers Better Than Realtors?
Cash home buyers offer distinct advantages over traditional realtors in certain scenarios. Their primary strength lies in speed and convenience. Cash buyers can close deals rapidly since they don't rely on mortgage approvals, making them ideal for sellers in a hurry or facing financial constraints. Additionally, cash buyers often purchase properties in as-is condition, sparing sellers the need for costly repairs or renovations. This convenience reduces stress and expenses. While realtors provide valuable services for many, cash home buyers offer a more direct and hassle-free route to selling, making them a preferable choice when swift transactions and simplicity are top priorities.
Areas We Buy Houses
---